Victor Cornelius van Wetten was born in 1992 in Stuttgart.
From 2011 until 2012 he worked as Editorial Trainee at Pixomondo Images GmbH & Co. KG in Stuttgart and further continued to work there as freelancer (Projects included Game of Thrones Season 3, Oblivion and Only Lovers Left Alive).
Since 2012 he studies Media Art at the University of Arts & Design Karlsruhe under Prof. Ludger Pfanz, Prof. Andrei Ujica and Prof. Razvan Radulescu, specializing in Film and Animation.
Additionally he works as a freelance director, VFX Artist and animator for short films, commercials and music videos.
Contact: mail@victorvanwetten.com
acht.vierzehn
(short film, 2019, IN POSTPRODUCTION)
Directed by Victor van Wetten
Written by Carina Obrecht
Cinematography by Dominic Thiel
Orthodentists Konik – Commercial
(commercial, 2018)
Written & directed by Victor van Wetten & Dominic Thiel
Visual Effects by Victor van Wetten
Beyond Opening Animation
(animation, 2018)
Animation for the Internation Future Design Festival BEYOND 2018 in Karlsruhe, Germany.
Music by Gerrit Kuge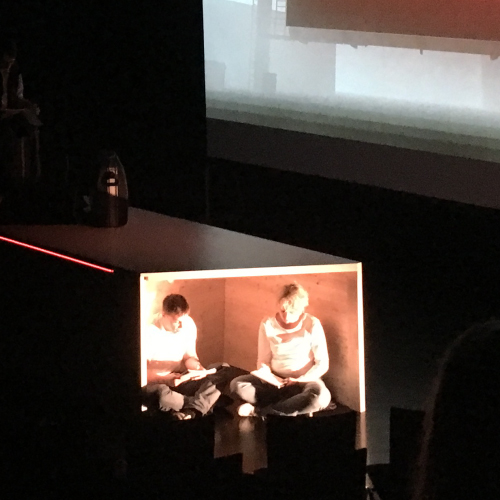 Das Neue Stück 52
(stage design & animation, 2018)
Stage Design and Animation of the background projection for "Das Neue Stück 52 – paradies spielen" by Thomas Köck at the Staatstheater Karlsruhe